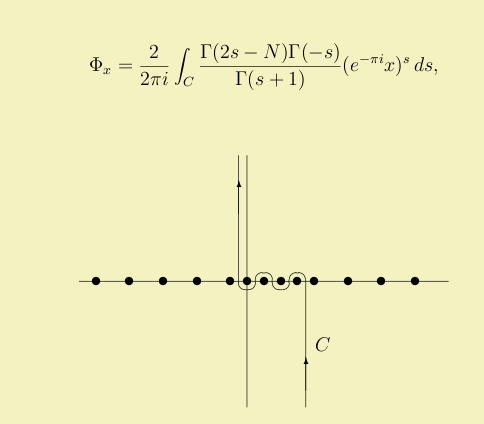 Complex Analysis
(Math 333)

Fall 2020


Instructor: Paul Aspinwall

Credits: 3.0

Time: TuTh 1:45 - 3:00pm

Location: Tuesdays Physics 154, Thursdays online.
Homework
Prerequisites
(Math 221 or Math 218) and (Math 212 or Math 222)) or consent of instructor.
Evaluations
Homework. There will be some longer homework assigmments occasionally which will give credit towards the final grade
Take-home Final. Due: Sunday Nov 22, 5:00PM
Office Hours
Mondays 10:00-11:00
Wednesday 2:00-3:00
Synopsis
Basic algebra of complex numbers
Exponential form
Analytic Functions
Cauchy-Riemann equations
Branches and derivatives of logarithms
Integrals

Contours
Branch Cuts
Cauchy's Theorem
Fundamental Theorem of Algebra

Series
Residues and Poles
The Gamma Function and the Zeta Function
Conformal Mappings
Textbooks
The course will be based on the text:
J.W. Brown and R.V. Churchill, Complex Variables and Applications, published by McGraw-Hill, eighth or ninth edition.
See also
L. Ahlfors, Complex Analysis, McGraw Hill.
---
Last modified:
---